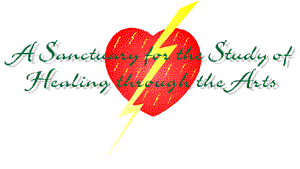 The Cabaret Restaurant
The Cabaret Restaurant is a performance and dining space designed for intimate interaction between the performers or presenters and the audience. Designed in the same style as the Conference Center, the structure consists of a main presentation dome 132' in diameter (13,685 square feet) by 44' high, with three attached domes 66' in diameter (1,886 square feet) by 22' high. The attached domes are: an entrance dome, a kitchen dome and a rest room and storage dome. With a stage of 6,505 square feet, the facility will seat up to 800 people theatre style or 400 banquet style. For more details see "Theatrical Engineering Notes."

The Open-Air Amphitheatre

Since the beginning of recorded history, performers and audiences alike have been drawn to performances under the stars. Few backdrops can compare to the vast splendor of the cosmos when one is witnessing an exploration of inner truths. The outdoor amphitheatre would be a return to the simplicity and harmony that a bare platform in front of a surrounding hillside provides. A performance needs only three things: a performer, a platform and a passion. In our fascination with modern technology we often forget this simple truth. Thus this space (weather permitting!) would be available for those times when simple lighting and a few props are all that is needed to allow the magic, of a community witnessing an artist at work, to unfold.

The Housing Units

The housing units are made of lightweight, non-combustible materials and are twenty-five feet in diameter by twelve and one-half feet high. They sit on decks thirty-five feet in diameter. The decks are approximately five feet above the earth and are supported by a central column and four peripheral columns. The columns contain a hot tub and utilities respectively. Each dome is approximately fifty percent variable-opacity glazing and fifty percent opaque shell, with radiant heating from within the floor. Each unit could be either a hotel-style room, with a bathroom against the north wall and a six foot diameter hot tub against the south wall, or a time-share unit which would contain cooking capabilities as well.

The units can be assembled individually for privacy or can be clustered around a common deck and utilities for economies of scale and function. The bathroom is serviced by a non-liquid waste disposal system and/or an aerobic waste disposal and water purification system. The unit is cooled with convection cooling and the variable-opacity glazing assembly (see "The Dome Technologies") which is used to shield occupants from excessive sunlight as well as offering privacy. Pre-formed in seven pieces (five support columns, a deck and a dome) at a fabrication center on the property, the units are transported into place and assembled.

Each room has the minimum amenities for comfort (two futons with drawers underneath, two recessed reading lamps, candles and a bench alongside the hot tub) and yet all materials are of very high quality. Designed, as is the entire complex, for natural settings, the view of the surrounding beauty becomes the decor, and at night the moon and stars become a serene canopy for rest and contemplation. The intention is to provide an environment that is very simple and yet so elegant that people might have the opportunity to recognize just how little they really need to live in tranquillity and comfort.
---
< Facilities Page 1
Return to Index
Dome Technologies >
Return to Lotus Dome Home Page